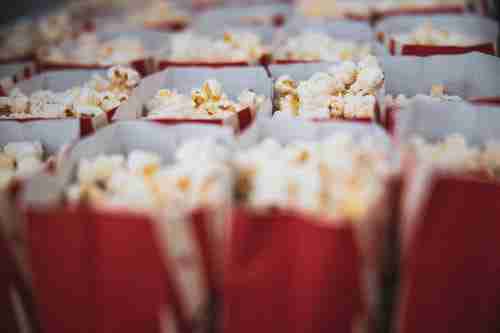 As COVID-19 has paralysed life all over the planet, cinema, like many other industries, has been hugely affected. Many films scheduled for release this year will not hit the big screen until 2021. There are however a rare few who will still make it into cinemas in 2020 and so we've rounded up a list of what you can expect to see in the coming months featuring action packed adventures, emotionally charged storylines and familiar superheroes and heroines. Grab your popcorn!
Tenet
The latest offering from renowned film director Christopher Nolan, Tenet boasts an impressive roster of film stars including David Washington (Denzel's son), Robert Pattinson, Elizabeth Debicki, Michael Caine and Kenneth Branagh. Known for his big screen hits Batman, Interstellar, Memento, Inception and Dunkirk (to name but a few!), Nolan has created another masterpiece with Tenet as he mixes many elements together. There are spies, parallel realities, thrilling suspense and time travel in Tenet and as the second most expensive film of Nolan's career, we're sure it's bound to be a success.
Release Date: July 31, 2020 (UK + US)
Mulan
Mulan, the beloved Disney heroine, tells the story of a young girl from imperial China who disguises herself as a man in order to fight in the army and save her elderly father from being drafted. In this 2020 release, we see Mulan represented in the human flesh and blood version, played by pop singer Liu Yifei. According to our sources, this film claims to be more faithful to the original legend of the heroine Hua Mulan than the animated film released in 1998.
Check it out in theatres from: July 24, 2020 (US)
Wonder Woman 1984
The new Wonder Woman film is set in 1984 in the final years of the Cold War and is a sequel to the first film that took place during the First World War. In this new film, Diana Prince (played again by the Israeli Gal Gadot), will face the villain Cheetah, who has supernatural abilities. The film is directed by Patty Jenkins, who also directed the Oscar-winning film Monster.
Set to hit the big screen on: October 2, 2020 (US)
A Quiet Place Part II
A Quiet Place Part II is the second instalment of what was one of the most anticipated horror films of the 21st century. Once again, the film stars Emily Blunt, while her previous co-star, John Krasinski (the unforgettable Jim from The Office) has gone on to direct it. The film takes place in the post-apocalyptic scenario in which the first film ended and we watch as the Abbott family is again confronted by terrifying creatures.
Release Date: September 4, 2020 (US)
Black Widow
Black Widow, the new film from the Marvel universe, stars Scarlett Johansson as Natasha Romanoff aka Black Widow. Like many films in the Marvel series, its story is intertwined with those of other superheroes in the saga. Specifically, Black Widow is set between Captain America: Civil War and before Avengers: Infinity War. Romanoff must face a secret conspiracy against her and related to her past as a spy while she continues to fight dark, evil forces looking to finish her off for good.
Catch her on the big screen from: November 6, 2020 (US)
Godzilla vs. Kong
In this blockbuster we see a relentless struggle between possibly the two most iconic monsters in the history of cinema. This long-awaited crossover comes after a radiation attack from a dark corporation chasing both creatures which results in Kong growing to the size of Godzilla. The film promises spectacular special effects and interesting surprises for how the human characters from both stories interact. The impressive cast includes Alexander Skarsgård, Rebecca Hall, Brian Tyree Henry, Jessica Henwick and Kyle Chandler, and the film is directed by Adam Wingard (The Blair Witch).
Release Date: May 21, 2021 (US)
Soul
This one is for all Pixar lovers, directed by Peter Docter - the genius behind Up and Inside Out - we present, Soul. The main character of the film, Joe Garner is an African-American high school music teacher who dreamed of becoming a famous jazz musician until an accident he suffered, caused his soul to separate from his body. The film unravels fundamental questions about psychology and the soul but handles them in a simple yet profound way, a technique which we have come to love from Pixar.
Soul is set to be released: November 20, 2020 (US)
No Time to Die
After several filming delays, the long awaited latest James Bond film is finally here. Starring Daniel Craig for the last time as 007, it looks like he'll be going out with a bang. In No Time to Die, Bond is retired and living a peaceful life until an old friend from the CIA comes to him for help with one final mission. The cast is star studded as usual, with Rami Malek as the villain, as well as Léa Seydoux, Ralph Fiennes, Ana de Armas and the formidable Christoph Waltz. Directed by Cary Fukunaga (True Detetctive), the film also features Phoebe Waller-Bridge (Fleabag) on the scriptwriting team.
Catch 007 in cinemas from: November 12, 2020 (UK) and November 20, 2020 (US)
Top Gun: Maverick
More than three decades have passed since the release of Top Gun, the original film that made Tom Cruise a world-renowned star. In this blockbuster sequel, Top Gun: Maverick, we join Pete Mitchell (Maverick) now a veteran flight instructor in San Diego, where he receives and unexpected visit from the son of his late co-pilot and friend Goose. In addition to Cruise, the impressive cast features Miles Teller (Whiplash), Van Kilmer and Jennifer Connelly under the direction of Joseph Kosinski (Tron: Legacy and Oblivion).
Watch this new instalment on the big screen from: December 23, 2020 (US)
Image: © Unsplash