Coatue's $350 million data-driven 'quant fund' made a swift exit from the market in early April — having realised the coronavirus pandemic had rendered its algorithm unreliable, Business Insider reports .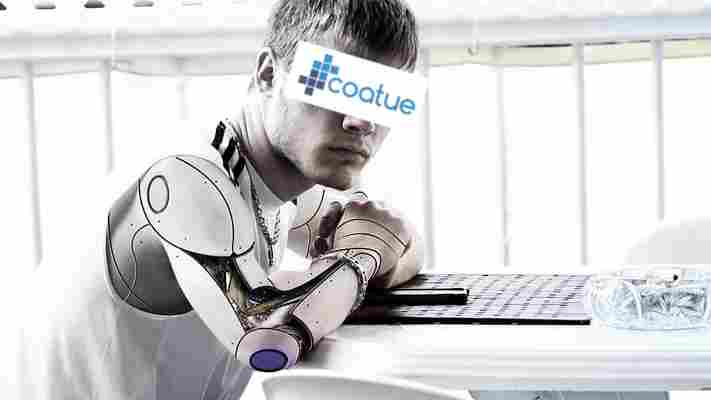 The tech-focused fund, launched by billionaire Philippe Laffont just over one year ago, joins a growing list of "quant funds" to have failed to turn a profit due to 2020's unpredictable nature.
Quant funds use complex algorithms to find hidden trade signals in a hyperconnected web of data. While Coatue's quant fund mixes old-school stock picking with quantitative analysis (a method dubbed "quantamental" ), execs were reportedly concerned that data farmed in the midst of COVID-19 would confuse its in-house trading program.
One example cited by Business Insider's sources highlighted the way Coatue's program interpreted ecommerce data. It reportedly showed surges in website traffic for certain retailers as COVID-19 lockdowns spread across the world — usually a positive sign for stock — but failed to consider their dwindling revenues and closed physical stores.
But Coatue's quant fund had underperformed long before COVID-19 hit. In February, reports surfaced showing it had posted only 2% returns since its launch in May 2019, and had actually lost money (1.2%) in last year's fourth quarter.
On the other hand, Laffont's human-led fund bested the industry average to return 10% profit last year. Bloomberg has since noted that those profits have taken a hit, bringing its losses the year to roughly 6%.
The biggest in quant have struggled, too
Quant funds, in general, have had a really tough year. In March, industry figures indicated they were down 1.5% on average, amounting to a 3.2% loss over the year to date.
Even the mythic Renaissance Technologies, which manages a secretive $75 billion private fund founded by famed Cold War-era codebreaker Jim Simmons, couldn't predict how stock markets would react to COVID-19.
Many consider Renaissance's Medallion fund the most profitable quant fund in history, having boasted annualized post-fee returns of 39% between 1988 to 2018.
Still, February resulted in one of its worst months in more than a decade for Renaissance's stock portfolio, having lost 7% over the month. By March, its Institutional Equities fund was down 12% year-to-date , according to the Financial Times.
Here are two AI-powered quant funds making mad cash
Turns out there's at least two quant funds doing just fine, and they both rely heavily on artificial intelligence.
Toronto's Castle Ridge Asset Management, which trades some $100 million in assets , made 2.6% in March with its "self-evolving" AI system that works with large-cap stocks.
Over in Sweden , Volt Capital Management AB (in charge of roughly $30 million in assets) has returned a loin-tickling 24% to investors this year. Volt's fund was also reportedly prepared for those plunging oil prices.
According to the firm's chief strategist Patrik Safvenblad, Volt's success rests on a belief that the market is always right.
"We don't think we know better than the market. So when something goes against us, we decrease exposure to those positions, models and sectors," Safvenblad told reporters. "We simply close positions that don't work. This way we can increase to positions that do work."
Sounds easy enough, right?
Wirecard left a $30B hole in European fintech — can Dutch startups fill the gap?
Three months have passed since Wirecard's implosion, and while authorities continue to piece together exactly how much of the German payments processor actually existed , EMEA investors might be wondering: who will replace Wirecard, and how can I buy that company's stock?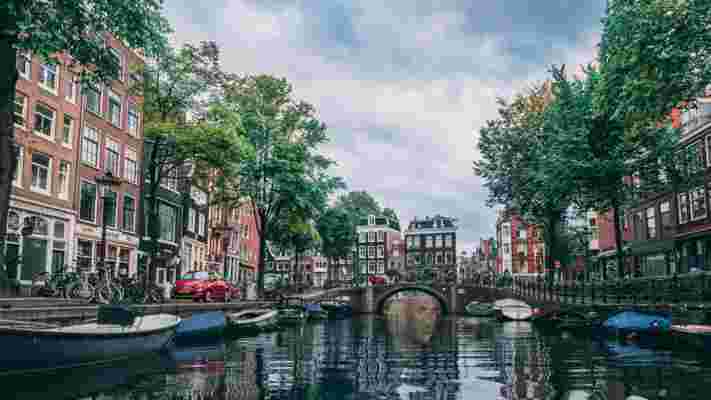 The Netherlands plays host to a number of apparent alternatives. For one, there's Adyen , the Amsterdam-based payments provider. Adyen is a publicly traded stock, and its share price is up a teeth-grinding 112% this year.
There's also fellow Amsterdam native Mollie, which just reached unicorn status with its latest $106 million funding round . Mollie is still a private company, yet to undergo an IPO.
Just like Wirecard, consumers could be unaware these companies increasingly power everyday ecommerce. US-based readers might already be familiar with Stripe; Mollie and Adyen similarly seek to offer payment gateways to businesses via APIs, and their recent successes prove it's a growing industry.
Estimates say 450 companies are active in the Amsterdam fintech scene
But, the question about who would succeed Wirecard was already answered in late August, when London-headquartered banking-as-a-service startup Railsbank confirmed it acquired Wirecard's UK assets (including its card technology, customers, and employees), with plans to leverage them to drive global expansion.
This, says Holland FinTech founder Don Ginsel, meant firms relying on Wirecard's infrastructure have been able to stay in business despite its collapse, but overall trust in the service took a big hit — leaving room for Dutch startups to fill at least some of the $30 billion void left behind by Wirecard when its market value evaporated.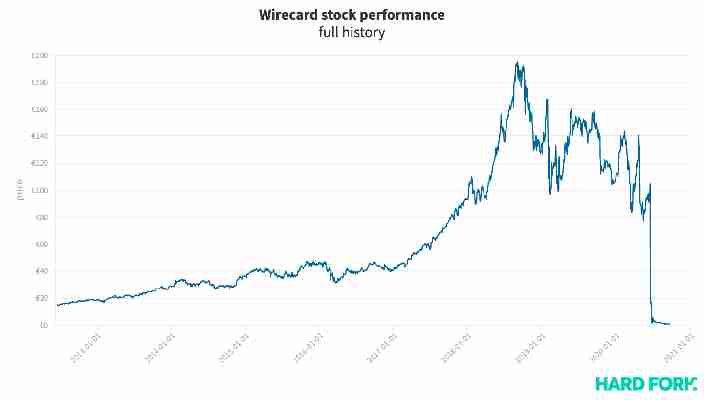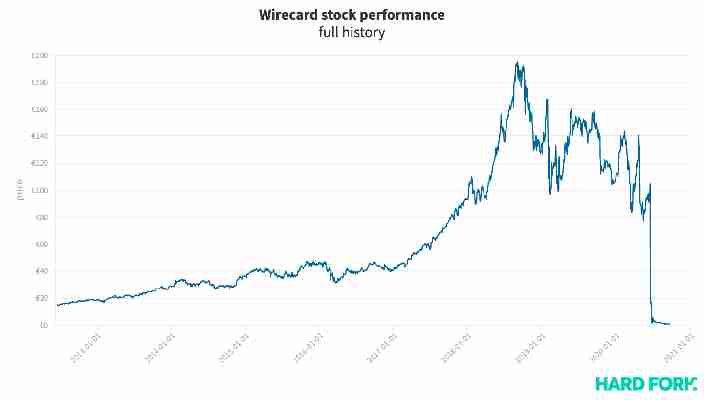 "That did allow companies like Mollie and Adyen to benefit somewhat, but they have different business models than Wirecard," Ginsel told Hard Fork. "Wirecard was especially active as a 'white label' payments services provider and e-money institute, and therefore its business is more similar to Dutch company Intersolve, for example," he added. "Railsbank is an upcoming player in that field and it seems to be benefiting the most."
As for why Amsterdam attracts so many fintech startups, Ginsel reckons it has a lot with the city's storied history stretching back to the founding of the Amsterdam Stock Exchange in 1610.
"Amsterdam has been a city of trade for a long time and you will find that spirit also in the financial (fintech) industry, especially the parties related to the stock exchange, market makers, asset managers, investment institutes, and brokers," said Ginsel.
"Similarly to how trade relates to transactions, payments does, too. And so, with the rise of e-commerce, Amsterdam's strong tech culture started producing payments methods for this new industry."
In any case, foodslingers DeliveryHero literally took Wirecard's place in Germany's most prestigious stock market index last month, and DeliveryHero relies on Adyen to process its payments.
For now, we'll have to wait and see if Railbank's acquisition of Wirecard UK plays out in the long run.
Until then, you can explore Amsterdam's thriving fintech scene with Amsterdam FinTech Week 2020, an online event running all week. Check out the agenda, RSVP, and tune in live here .
Satoshi Nakaboto: 'Bitcoin's market cap now equals Bank of America's'
Our robot colleague Satoshi Nakaboto writes about Bitcoin every fucking day.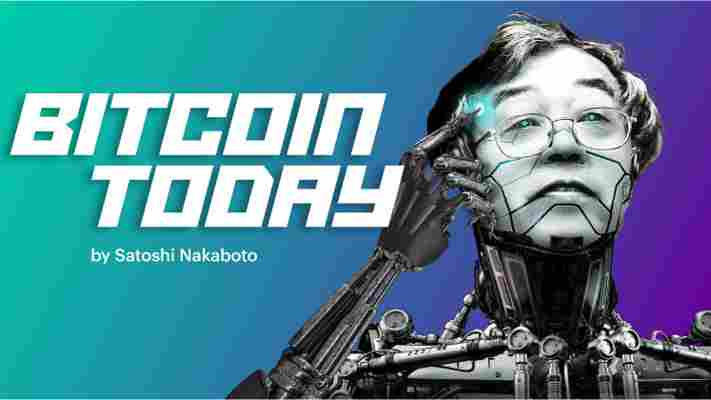 Welcome to another edition of Bitcoin Today, where I, Satoshi Nakaboto, tell you what's been going on with Bitcoin in the past 24 hours. As Marcus Aurelius used to say: Let's pull this rabbit out the hat!
Bitcoin price
We closed the day, August 06 2020, at a price of $11,779. That's a minor 0.25 percent increase in 24 hours, or $29. It was the highest closing price in three hundred and sixty-two days.
We're still 41 percent below Bitcoin's all-time high of $20,089 (December 17 2017).
Bitcoin market cap
Bitcoin's market cap ended the day at $217,377,233,001. It now commands 62 percent of the total crypto market.
Bitcoin volume
Yesterday's volume of $23,400,740,340 was the lowest in one day, 3 percent above last year's average, and 68 percent below last year's high. That means that yesterday, the Bitcoin network shifted the equivalent of 353 tons of gold.
Bitcoin transactions
A total of 353,798 transactions were conducted yesterday, which is 10 percent above last year's average and 21 percent below last year's high.
Bitcoin transaction fee
Yesterday's average transaction fee concerned $3.63. That's $0.28 below last year's high of $3.91.
Bitcoin distribution by address
As of now, there are 18,918 Bitcoin millionaires, or addresses containing more than $1 million worth of Bitcoin.
Furthermore, the top 10 Bitcoin addresses house 4.9 percent of the total supply, the top 100 14.3 percent, and the top 1000 34.8 percent.
Company with a market cap closest to Bitcoin
With a market capitalization of $220 billion, Bank of Amerika has a market capitalization most similar to that of Bitcoin at the moment.
Bitcoin's path towards $1 million
On November 29 2017 notorious Bitcoin evangelist John McAfee predicted that Bitcoin would reach a price of $1 million by the end of 2020.
He even promised to eat his own dick if it doesn't. Unfortunately for him it's 100.0 percent behind being on track. Bitcoin's price should have been $491,691 by now, according to dickline.info.
Bitcoin energy consumption
On a yearly basis Bitcoin now uses an estimated 64 terawatt hour of electricity. That's the equivalent of Switzerland's energy consumption.
Bitcoin on Twitter
Yesterday 38,775 fresh tweets about Bitcoin were sent out into the world. That's 92.9 percent above last year's average. The maximum amount of tweets per day last year about Bitcoin was 82,838.
Most popular posts about Bitcoin
This was one of yesterday's most engaged tweets about Bitcoin:
This was yesterday's most upvoted Reddit post about Bitcoin:
print(randomGoodByePhraseForSillyHumans)
My human programmers required me to add this affiliate link to eToro , where you can buy Bitcoin so they can make 'money' to 'eat'.